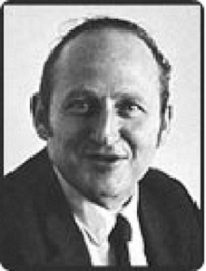 Hal was born on May 16,1925 in Chicago. He served in the U.S. Army in the 334th Infantry Regiment, on the European front, during WWII. He attended college on the G.I. Bill and graduated Phi Beta Kappa from UCLA, in 1948. Hal continued his studies at U.C. Berkeley, where he received his Ph.D. in Psychology in 1953. While studying in Berkeley, Hal met the love of his life, Frances, who was also in the Ph.D. program. Hal and Frances married in 1954, soon after Frances received her Ph.D. in Psychology. Hal and Frances had two sons and the family lived in El Cerrito, California for many years. Fran passed away on October 3, 2017. http://www.legacy.com/obituaries/sfgate/obituary.aspx?pid=186869183
Dr. Sampson was an Interdisciplinary member and Faculty at SFCP, President and Co-Founder of the San Francisco Psychotherapy Research Group, Emeritus Clinical Professor in Psychiatry at the University of California San Francisco School of Medicine, and Lecturer and Visiting Professor at the University of California, Berkeley; Lecturer/Faculty, Community Center for Training in Community Psychiatry, Smith College and San Francisco State University. The major intellectual focus of Dr. Hal Sampson's professional life centers on his over 40 year collaboration with Dr. Joseph Weiss in the further development of Weiss's "Control Mastery Theory."  He published numerous books, and more than 20 articles on diverse topics including: psychoanalytic theory, psychoanalytic process, psychotherapy, psychological impact of dream deprivation by curtailing rapid eye movement sleep, family adaptations to severe mental illness and their consequences for the patient, pathways to mental hospitalization, comparison of memories recorded in process notes with verbatim transcripts, and treatment by attitudes.
He was a model and inspiration for hundreds of psychoanalytic psychotherapists in San Francisco and at psychoanalytic Institutes throughout the United States and Europe.In 1986, The Psychoanalytic Process: Theory, Clinical Observations and Empirical Research, the book they wrote in conjunction with the Mt. Zion Psychotherapy Research Group, was published. Hal was active in teaching these ideas to a large number of students and in presenting the theory to numerous Psychoanalytic Institutes across the United States and Europe. Hal and Frances retired at age 80. Hal's kind heart, passion for civil rights and wisdom will be missed. His ideas and influence live on.
You can find Suzanne Gassner's note of appreciation for Hal in the June edition of the SFCP newsletter:
https://gallery.mailchimp.com/8d283887f89a2a5ea9f2e1479/files/Newsletter_June2015.pdf
Hal Sampson, PhD – An Appreciation
by Suzanne Gassner, PhD
As you all may know, Hal Sampson, PhD, died on April 23, 2015. For many years Hal played an important role at the then named San Francisco Psychoanalytic Institute and Society (SFPI). He was on the faculty, taught a course on Freud's dream book and became a Life Member. Along with Joe Weiss, MD, he co-led the Mt Zion Hospital Research Group, later named the San Francisco Research Group; the work of that group was co-sponsored by SFPI and Mt. Zion Hospital. The gifts Hal Sampson offered to all of us who were privileged to have a long term working relationship with him were many.
Algernon Black D. Black, a long term Leader at the New York Society for Ethical Culture, wrote a statement in his book, Without Burnt Offerings: Ceremonies of Humanism, in his chapter on Memorial Services. Black's words strike me as beautifully expressing an important part of Hal's legacy. All of what Black said about the possible gifts a working colleague conveys,
applies to the essence of my experience of how Hal related to the students, supervisees and colleagues with whom he worked on a regular basis. For this reason I want to quote all that is relevant about working relationships that Black said that in his piece entitled 'The Greatest Gift of All'.
"We must ask in all honesty, 'How does a man live after he dies?' The many different religions represented among us have offered answers to this question. But apart from all the differences of belief, there is one reality, which we all share, and on this we can agree.
Sometimes the one we love brings us a gift bought with money, and we are grateful. Sometimes he brings us a gift, which he created, the product of his own thought and effort, something he made with his own hands. This we prize even more. But sometimes he comes close and shares our joys and sorrows.. And the more he is a distinct person, the more he evokes our strength and the powers slumbering within us, the more we know that he is giving us the greatest gift of all: himself.
If he works with us through the years, something happens to us, which would not have happened if he had not lived and if we had never known him. For his unique and distinctive personality lives in the way he touches our life. Because of his intelligence and power to think, we, in our own way are more alert and more able to deal with out problems. If he has standards and values, we are clearer in our own standards and values. His integrity evokes integrity in us. Because of his sense of humor, his joy of life, his laughter, we are better able to see things in perspective and to laugh and enjoy life. And if he is kind and compassionate, generous and loving, passionate for justice, then we are more aware of these qualities and values in life. He will have helped us grow. He will not make us an imitation of himself. But he evokes our strengths and talents, and helps us grow. He helps us 'get born'.
And the wonderful fact is that when he dies, we don't lose what he gave us, what he brought forth in us. He gave us ourselves. This is the way a person lives after he dies. It's real, not ghostly or mystical or sentimental. It is a truth, which we can all accept no, matter what theories we may have about an afterlife in another realm of existence. This we say is true: we are better people because he lived. The world is a better place because he lived. He gave us a great gift, his life, his influence, and his presence. We will treasure his image in our conscience and our consciousness. In darkness we will always see more clearly because he lived. In difficulty and danger we will always know the courage he brought forth. And when we remember him, it will be as if he were present, and we will think more clearly and show more integrity, and know more or what it means to love."
In my experience, Hal had every one of these talents and he gave me all of these gifts.
Suzanne Gassner, PhD
drsmgassner@gmail.com